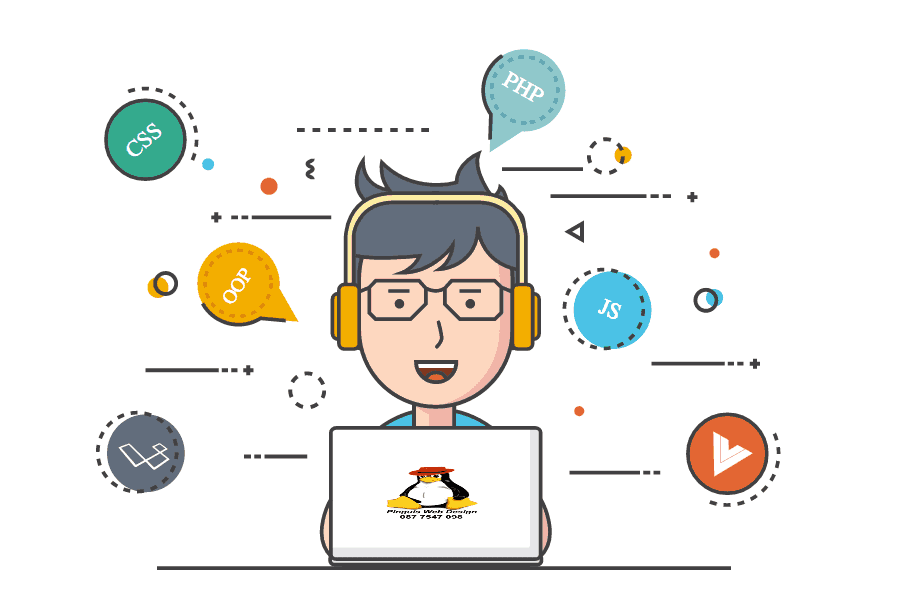 Have you got your own web site and needs promoting?
Having a second web presence independent from your website can help insure your business is always highly ranked on the internet.
Our web page does not try to replace your website, that's not what we do. Pinguis Web Design uses the most relevant factors that search engines are looking for to give our web pages high rankings. In one's own website it's nearly impossible to cover all search terms that your potential customers will be searching for.
When we create a web page on Pinguis Web Design we create a link to your own website so when search engine crawlers visit Pinguis Web Design they will also visit your website. In the world of search engines a link to a website from a high quality website is viewed as a symbolic vote for that site thus increasing its estimated authority and credibility. This will help all search engines give your website higher rankings.
Help improve your own website rankings in all search engines.
Promote businesses to a particular geographic area.
Present a different perspective on a business or promote a particular sector/section of your business
Appear for search terms that are difficult to achieve on your own website.
Test the market for a new product/service
Pinguis Web Design create mobile phone friendly websites!
---
How can Pinguis Web Design help your business?
http://pinguisweb.com/wp-content/uploads/2018/04/Pinguis-Web-Dedicated-Website-Design.png
600
900
Pinguis Web
http://pinguisweb.com/wp-content/uploads/2014/06/Pinguis-Web-Design-Kerry-Cork-Ireland3.png
Pinguis Web
2018-05-17 22:10:32
2018-05-17 22:10:32
Got your own Web Site