Creating a WordPress Web Page
To add a new page to your WordPress site, navigate to the Pages menu in the WordPress Dashboard Navigation menu. Click Add new.
The WordPress page editor looks identical to the post editor.
Add the title of the page, like eCommerce.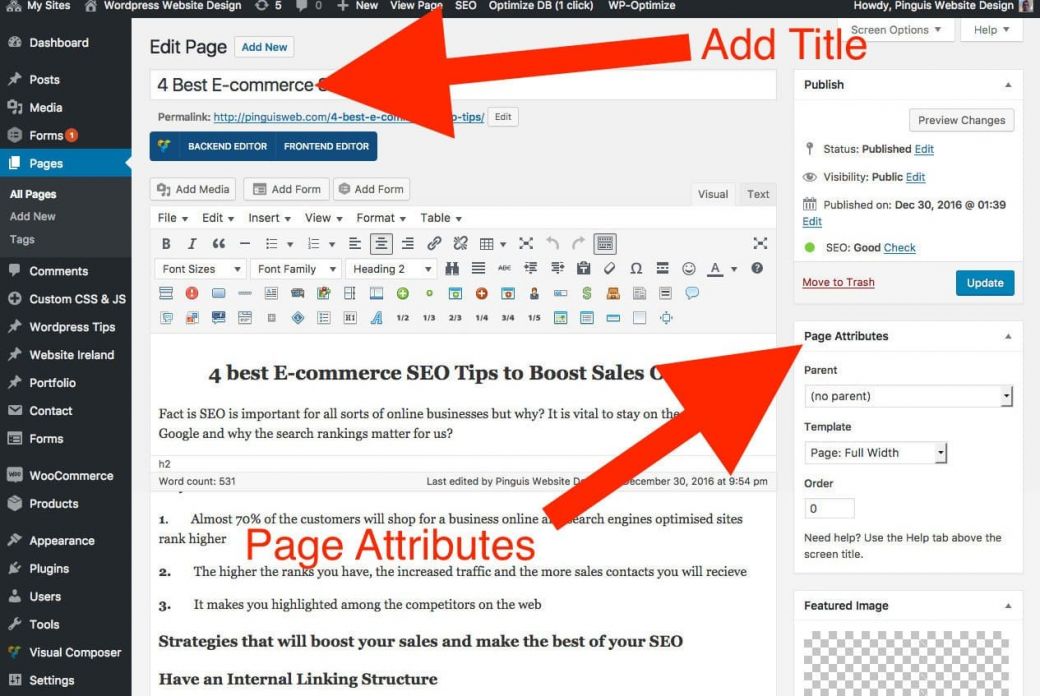 Next, add some content and images.
Page Attributes applies a parent page. Your Parent page can arrange your pages into hierarchies/dropdown in Menu. For example, you could create a new page with additional pages under it. There are no limits to how many levels you can nest pages. Example would be where Website Design Services >> SEO. Where SEO is a sub page or nested pages of Website Design Services.
Publish section of the page editor is exactly the same as for posts. Click publish, you can either publish immediately or save as draft for later, or schedule the page to be published on a future date.
Pages are for static content – content that does not change much.