Pinguis Marketing, Branding and Websites in Kerry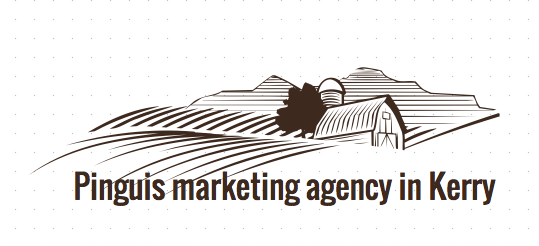 If your a business, person or organisation in Kerry and looking for a Marketing company?
Pinguis Website Design is your Digital Marketing Company with clients in Kerry and in towns such as Tralee & Killarney.
Marketing Company Kerry
As a marketing company, we develop marketing strategies for your business that brings with it the usual advantages associated with advertising. As a digital marketing company, we can build you a website, develop a strategic marketing campaign for your business and increase your web presence. Every business wants to be on top of the Google search – we offer you just that!
Marketing Agency Kerry
We have a passion for delivering results. We do Small-to-Medium business Enterprises in order to deliver targeted and individual results for our clients – Website Design Consultants  that deliver!
Small Investment for clients in Kerry
We specialise in Digital Marketing and we develop strategies that then delivers. We find out our clients goals, create bespoke digital strategies and deliver digital campaigns to achieve those goals for our clients.