Reliable Website Hosting Services in Ireland.
To allow visitors access your website over the internet, you need to rent a webspace hosting package on a web server.
A hosting provider often bundles web server space rental with other services e.g. email hosting, application vaults, into a so called website hosting package.
Web hosting packages vary in price, depending what is included in the bundle. There are providers which offer free web hosting but they are generally not recommended as they provide the website space usually on a sub domain .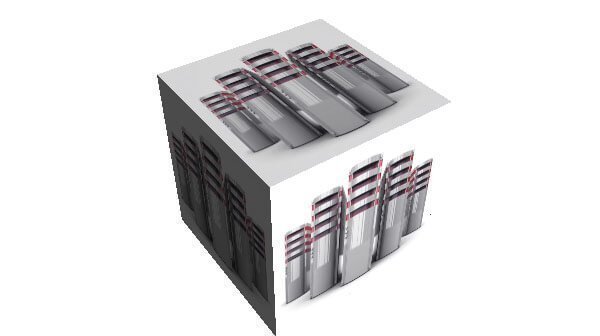 Those providers are unreliable and frequently force you to display ads on your website to cover the cost of maintaining their web servers. They are great if  you want to host your personal website, but inferior for business purposes, you will need a reliable web hosting service located in your country of business.
Web hosting options
There are three types of hosting accounts: shared hosting (websites share disk space and bandwidth on the server), dedicated hosting (you have the server and the bandwidth all to yourself) and Virtual Private Servers (VPS) offer you performance similar to dedicated hosting at a much more affordable price. Each VPS runs its own operating system.
Independent vs Managed Web Hosting account
There are two types of web hosting accounts:
an independent hosting account – you get your own hosting management panel, your own IP address, your own user name and password. This option is great if you intend to upload your own website files, maintain your own website, play with DNS records and look after your own email mailboxes. You can have a choice of shared hosting, VPS hosting or a dedicated server.Hosting resellers, provide you with independent hosting accounts.
a managed account –  is a problem free shared hosting account, where we actively play the role of your webmaster. This means that you don't worry about any aspects of your hosting, it is all managed for you.
Choosing a hosting provider and a hosting package?
Before you choose a hosting provider, you need to analyze your hosting needs, such as the amount of web space, FTP access, file types you need to host, how critical it is for you that the website can be accessed 24/7, what scripting languages will you need and how many visitors do you expect to visit your site per month. You also need to analyze your needs in terms of number and type of databases, email facilities and technical support you need to know you needs Pinguis Website Design provide hosting on all websites designed in Ireland and beyond
Web Space Needs
Most sites use less than 5 MB of space on the server. Your needs will vary according to number of pages on your website and the page content. Media-rich websites which include a lot of graphics/pictures, video or sound will require more space.
With most hosting packages your web space is shared between your website and your email accounts, so if you have a number of email accounts and don't download your emails, you may quickly run out of your allocated space.
Reliability, Speed and performance
Business Website hosting, you will need to look for the hosting provider which guarantees 99.99% server up-time and fast access. If the access to your site is slow, or even worse, unreliable, you business will lose visitors and revenue.
Bandwidth allocation
Website hosting packages come with a specific bandwidth allocation. If this allocation is low and you have a lot of traffic, your web host may disable your site or bill you extra for exceeding your bandwidth.
A bandwidth of 100MB per month is probably sufficient for a small, static site, while a 3 GB bandwidth maybe not sufficient for a very busy small business website.
Pre-installed scripts
Pre-installed scripts are programs that are already installed on the web server and are included in your hosting package. Depending on the host, these can be CMS programs, shopping carts, website design software, WordPress, Drupal or Joomla installation scripts.
Managed hosting services you don't have to worry about any of these, as we assess your needs and take care of your hosting for you. To provide you with the best possible service, we work with six hosting providers in three different countries (the USA, UK and Ireland), so there are many options to choose from.
Web Hosting get the best Server Location and SEO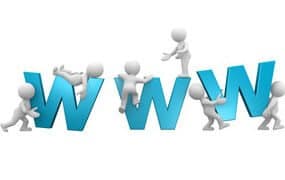 Depending on your particular requirements, we provide you with website hosting on professional, business servers located in Ireland. We only use the most reliable hosting providers, that invest in the very best technology, infrastructure and staff.
Why do we offer hosting in 3 different packages?
If you want your website to rank well in a specific country with Google results, you should:
your site should be physically hosted in the targeted business country the server IP is located in that country
your domain should use the extension of the targeted country
Matt Cutts, the official Google spokesman responsible for Search Engine Optimisation, has recently confirmed that the geographic location of a web server affects SEO in Ireland.
If you want to target your local audience e.g. appear in the 'pages from Ireland' with search results, your website should ideally be either hosted on a server located in Ireland, your domain should have a .ie extension and your company should be registered as having a business website in Ireland.
Mark Cutts on Head of Google and perfect server location of your website.
Reliable and free website hosting
Secure data
Click to edit
Professionally designed templates
SEO Friendly
Mobile Optimized
Entire Google Font Library
Your own domain name
Blog
Easy-to-use user experience
Connects with social network accounts
Live Support Team
Pinguis Website Design, SEO and Hosting in Ireland